International Wellness Tourism Conference 2022
The second annual International Wellness Tourism Conference will be totally devoted to Wellness Tourism, Wellness Travel, and other topics of interest to DMOs, suppliers, travel agents, wellness retreat leaders, wellness practitioners, media, and others interested in the growing wellness sector of the tourism industry.
Whether you are already working in the space, or are a newcomer simply interested in learning more, this two-day conference will provide an excellent opportunity for education along with networking with fellow stakeholders and others in the field.
You'll find the full Program outlined below the list of speakers. And, here is a list of attendees.
Guest Speakers & Presenters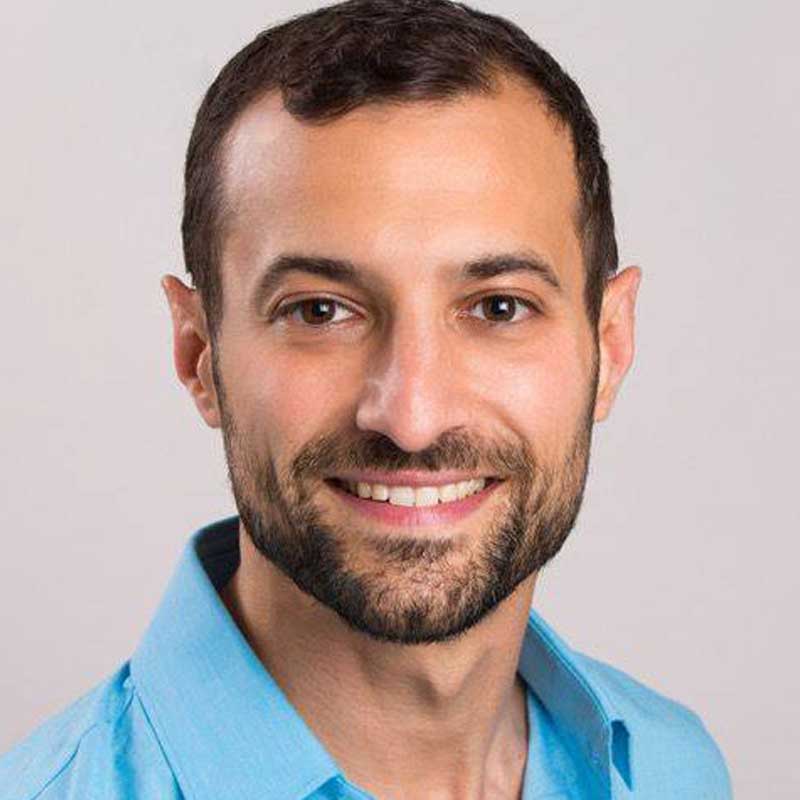 Dr. Adam Abodeely
CEO CORAL COVE WELLNESS RESORT​
Dr. Adam Abodeely MD, MBA, FACS, FASCRS is the CEO/Cofounder of Coral Cove Wellness Resort. Dr. Abodeely started Coral Cove Wellness Resort with the realization that the truly holistic wellness experience is one where ancient wisdom and plant-based therapies lives in perfect harmony with modern science and medicine.
It is this mission which has driven him to educate people on plant-based therapies and integrative therapies to enhance wellness, not simply treat illness. Dr Abodeely gives presentations to a variety of audiences and provides consultations on various aspects of medical cannabis including wellness applications, product development and formulation as well as educational support and business development. He is the cofounder and chief medical officer of ReserveMD, a supplement company offering premium CBD formulations. He has authored a book titled "A Surgeon's Perspective on the Science & Truth of Cannabis" and has developed educational platforms on the science and applications of cannabinoids. He serves as the Chairman of the education committee and the dispensary review committee for the Association of Cannabinoid Specialists and has been involved in the development and implementation of physician training and certification courses. 
SESSION: Wellness Meets Cannabis
A trend that is gaining traction under
the umbrella of Health & Wellness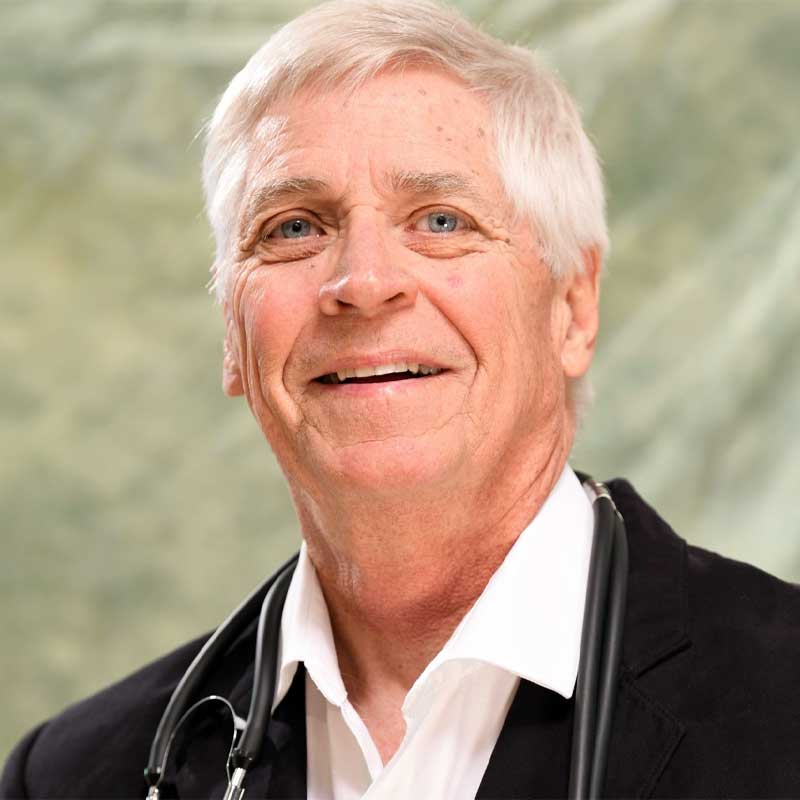 Dr. Ronald Kapp
Physician Consultant at KAPPMD, INC.
Santa Barbara-based physician, author and anti-aging research clinician, Dr. Ron Kapp sees aging as a treatable disease, not an unavoidable fate. Classically trained in allopathic medicine, he has a Post Graduate degree from St. Louis University and a Sports Medicine Fellowship from Albert Ludwigs University, Germany).
Dr. Kapp is passionate about functional medicine as a modality to prevent the chronic diseases of aging and prolong life. His mission is differentiating fact from fiction, hype from hope, and presenting that in upcoming worldwide seminars that integrate science with well-proven cultural therapies that have withstood the test of time. His most recent book on the topic is titled Passion to Live. 
SESSION: Enhancing Longevity – A Science, A Way of Life & How Wellness Tourism Can Help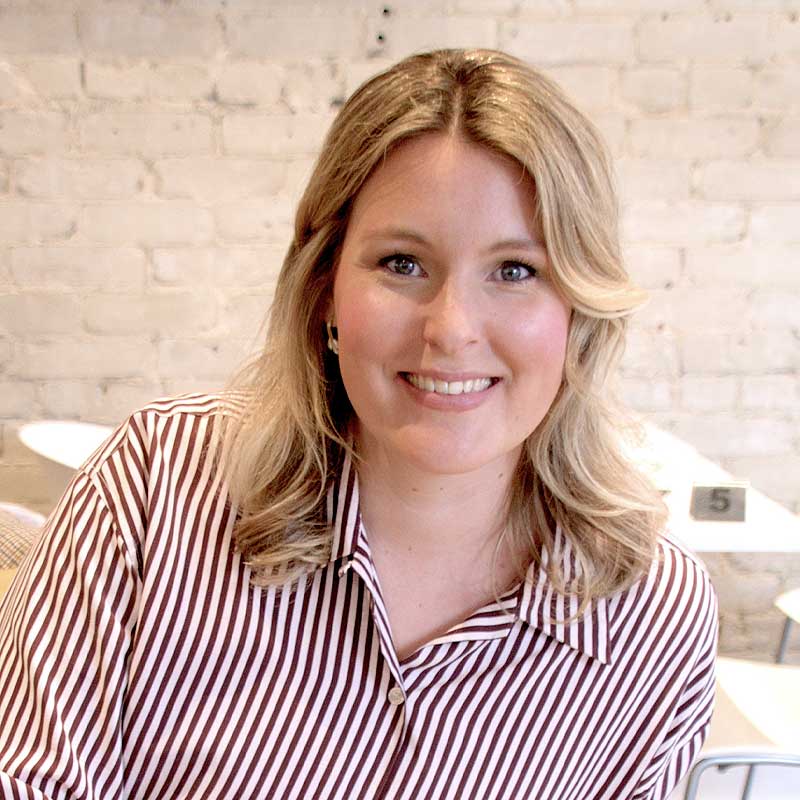 Hilary Thurston
THERAPEUTIC COUNSELLOR AND PHD CANDIDATE​
A therapeutic counsellor with the City of Toronto and PhD candidate at York University, Hilary Thurston works with clients through psycho-spiritual frameworks and strategies to shift their mindset, find personal clarity and move through life transitions with confidence.
A registered member of the Ontario College of Social Workers and Social Service Workers, Hilary is also known as The Tarotologist, a tarot card reader who uses the tarot cards as a therapeutic modality to provide support for mental health and emotional wellness. Her tarot readings help facilitate intuitive reflection to improve emotional awareness, stress management and energy rejuvenation. Her writing has been published in Capacious: A Journal for Emerging Affect Inquiry and Academia.edu.  She has been featured in various Canadian publications including She Does The City, Edit Seven, and Indigo's March Break for Adults.
SESSION: Spiritual Modalities For Mental Health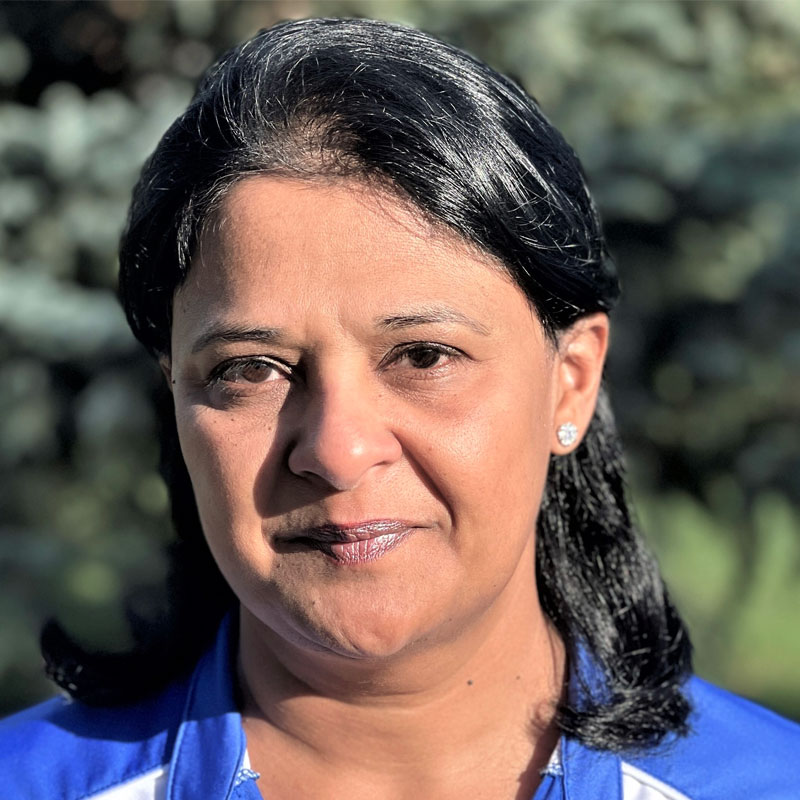 Bibi Mukherjee
Founder Curve Trends
Bibi Mukherjee is the founder of Curve Trends which launched in 2009 when digital marketing was in its infancy. A Google partner, Curve Trends is a digital marketing agency entrenched in executing integrated campaigns for brands that seek to deliver deep meaning to their audience, forge authentic connections and establish long-lasting relationships with their core customers. The team has successfully conceived, designed and implemented numerous Search, Social, Mobile and Display Campaigns of varying scales catering to brands across major verticals with a focus on data-driven creative insights. In this session, Bibi will discuss developing a scalable, data-driven marketing strategy that can help generate a comprehensive marketing plan regardless of the budget. Bibi and her husband also own Sojourn Bicycling Vacations, a luxury active travel company, and is a WTA Member.
SESSION: Building a Marketing Strategy to Reach Wellness-Minded Consumers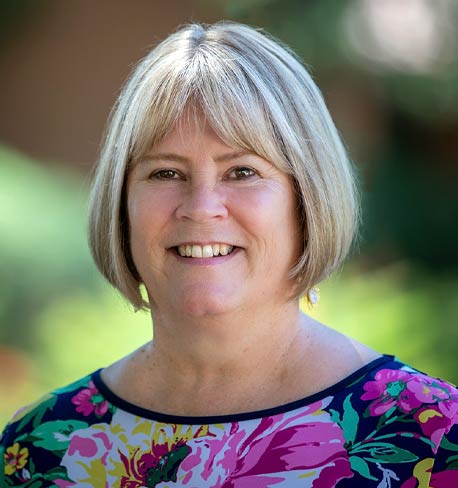 Molly Anderson
VP Sales & Programming Canyon Ranch
Vice President Sales and Programming, Canyon Ranch, Molly Anderson currently oversees the sales, central reservations and programming functions for Canyon Ranch. Dedicated to partnering with clients to find solutions that deliver on wellness intentions for leisure travel and corporate retreats, Molly is always looking for new and innovative programming and was instrumental in the creation and launch of the Canyon Ranch Wellness Retreat concept in Woodside, CA.
Prior to joining Canyon Ranch, Molly was Regional Director of Catering and Conference Services for Loews hotels. She has also held operational leadership roles at Miraval and the Enchantment Group, as well as in sales and operations for Starwood, KSL, Fairmont and the Bellagio.
SESSION: Post Covid Shift in Programming and Marketing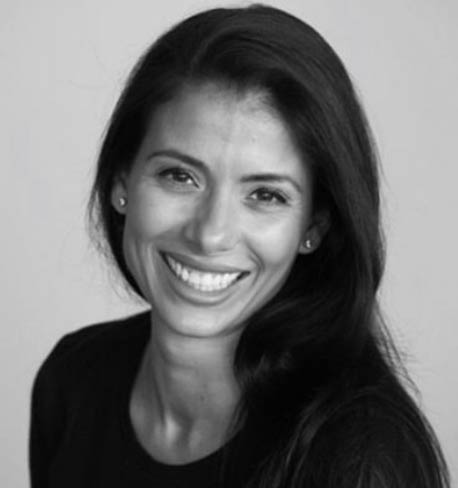 Antonietta Robino
Account Manager WeTravel
Account Manager at WeTravel, the payment and booking platform founded in 2016 and now employing over 100 staff members globally, Antonietta Robino works with tour operators to help them streamline their online booking process, plus with other clients to provide solutions to their travel businesses. Part-time coach and training facilitator, she helps both teams and individuals improve their performance.
Antonietta will share data about global wellness retreat trends including most traveled-to geographic destinations, cost per night, length of stay plus demographics on hosts/facilitation and wellness retreat participants.
SESSION: Consumer Trends and Analytics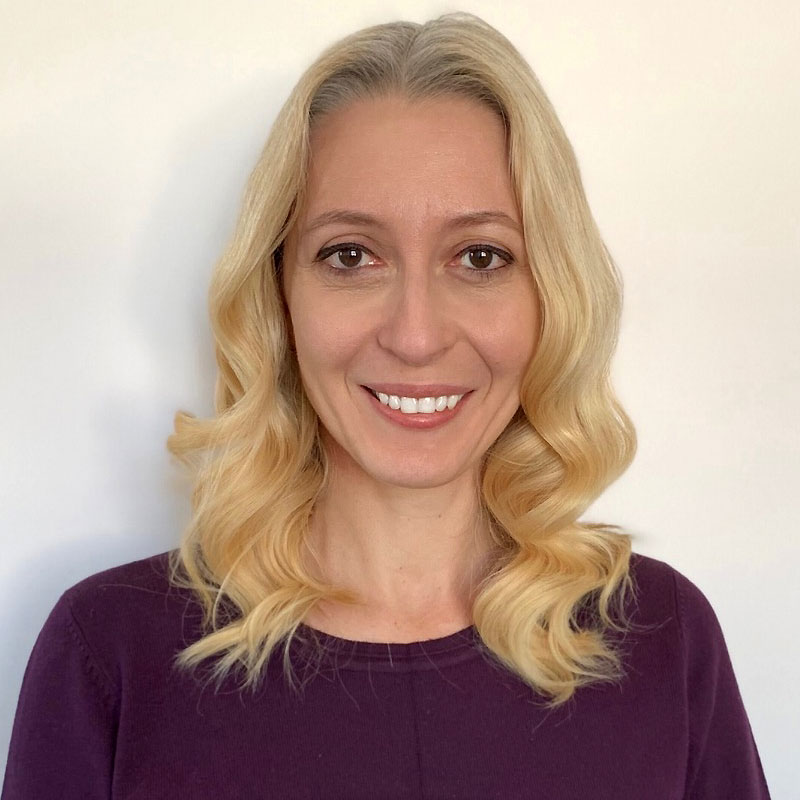 Olia Kinoti
DIRECTOR AFRICAN OASIS SAFARIS LTD.​
Director of African Oasis Safaris Ltd, a leading East Africa luxury safari company Olia Kinoti has lived and worked on three continents, is fluent in four languages and always brings new perspective to the table. Based in Kenya with her husband, she has led the company to new heights in ESG (Environmental, social, and corporate governance) as well as sustainable tourism.
In her role, Olia is dedicated to developing a relatively new kind of travel to Africa: wellness travel. Practicing fitness and wellness in her everyday busy life, her main focus is on exceptional client service while creating new experiences centered around individual's mental, emotional and physical wellbeing, in harmony with nature and local communities. She is an avid traveler herself, an educator and is always eager to share and promote what Africa has to offer.
When Olia isn't working hard at African Oasis Safaris, you'll find her summiting the worlds peaks, as that's her other passion.
SESSION: Destinations and their Wellness Offerings & Initiatives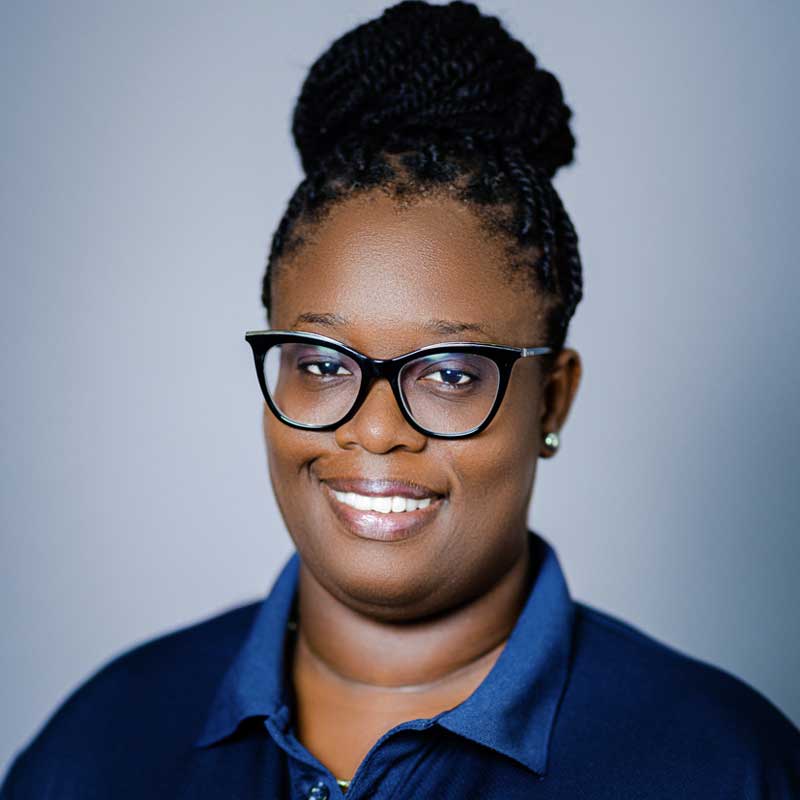 Tameka Wharton
Director of Tourism, Ag

Antigua and Barbuda Tourism Authority
Tameka Wharton leads the Marketing team of the Antigua and Barbuda Tourism Authority office in Canada and is also the acting Director of Tourism. Born to the twin-island paradise in the Eastern Caribbean, Wharton has been a team member of the ABTA from its inception in 2009. With a degree in Hospitality Management, Wharton has  managed and led major projects including chairing the destination's Mango Pineapple Culinary Competition and being an integral member of the Soca Monarch Committee for Antigua's Carnival. 
Formerly, as the Sales and Marketing Manager for ABTA, she created the first Travel Agent Training Program for Antigua and Barbuda in Canada. 
Wharton is currently the lead of the company's team of Wellness Marketing Strategists, aimed at  presenting Antigua and Barbuda as the wellness destination of choice in the Caribbean Region.
SESSION: Destinations and their Wellness Offerings & Initiatives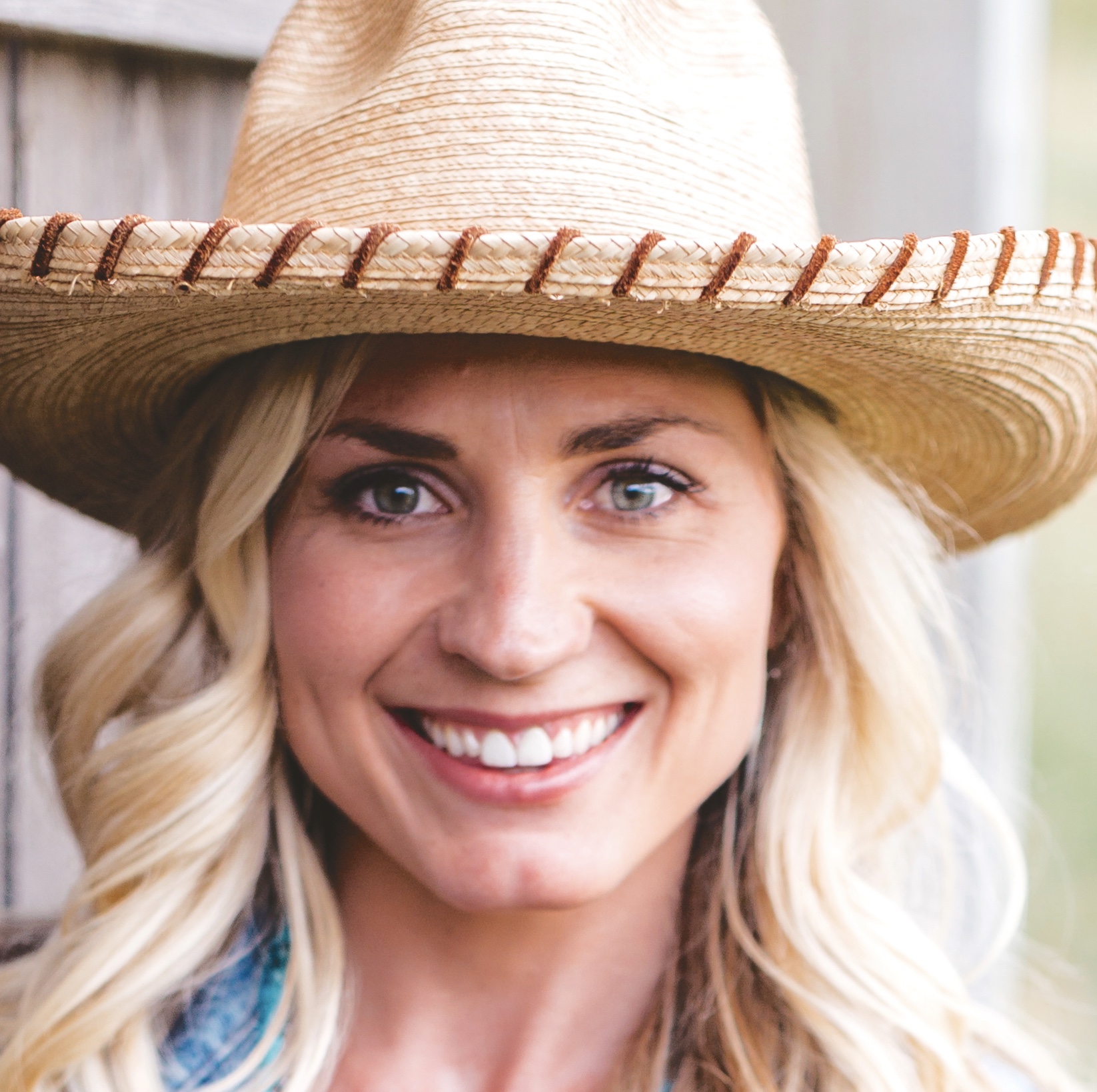 Devon Combs
Founder

Unbridled Retreats
Devon Combs is the founder of Colorado-based Unbridled Retreats and leader of the award-winning Unbridled Retreat™ for women. She is a globally recognized Equine Coach, inspirational speaker, and contributing author in the Amazon bestseller, Speaking Your Truth: Courageous Stories from Inspiring Women.
Named "Equestrian of the Wellness World" by Canyon Ranch Resort in Arizona, Devon helps women find clarity and purpose through the healing power of horses. Her synergy with horses and expert intuitive coaching has provided profound breakthroughs to participants who have sought her help to unbridle their unlimited potential.
SESSION: Equine Therapy Demo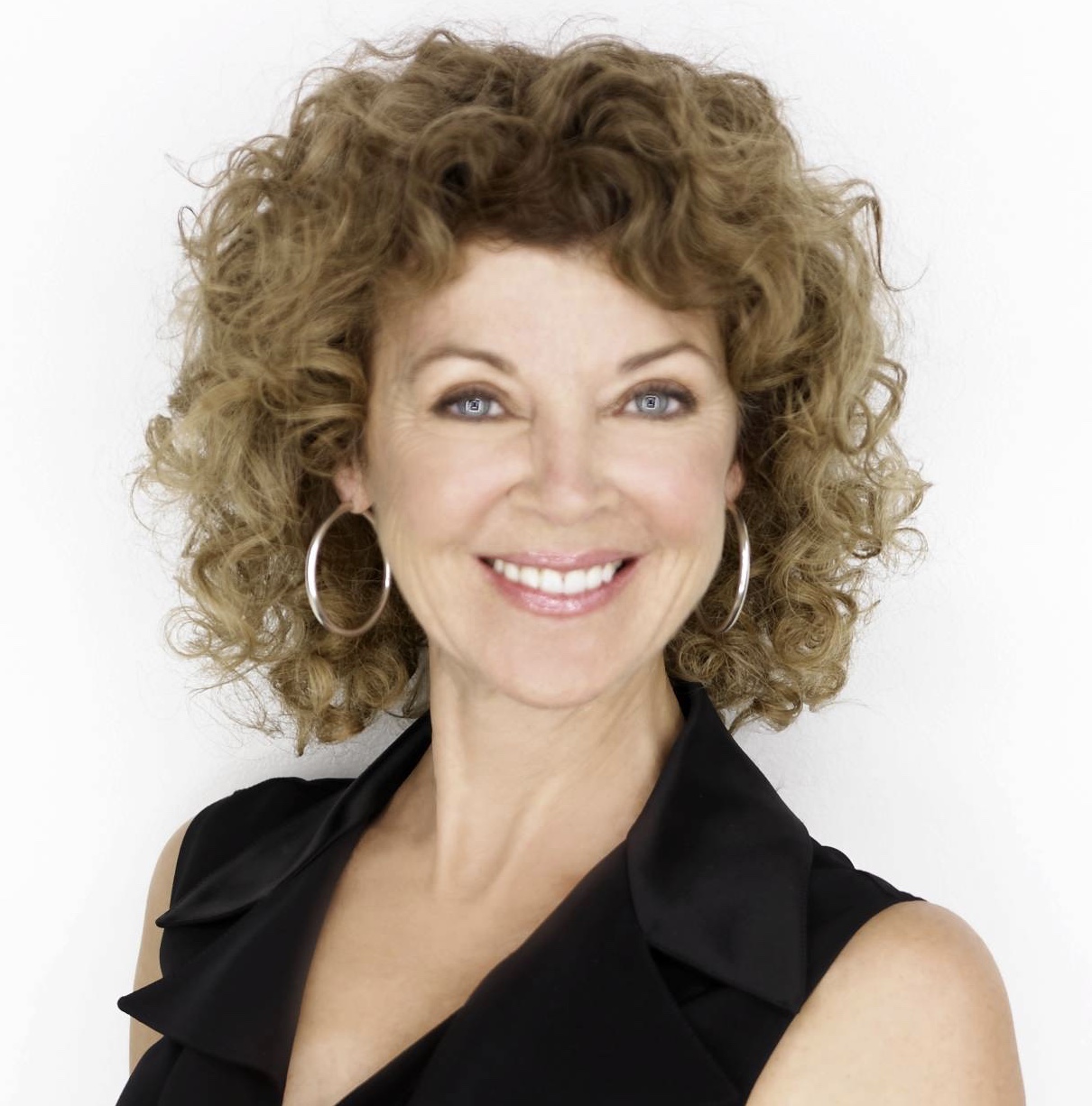 Anne Dimon
CEO

Wellness Tourism Association
CEO of the WTA, Anne Dimon has been a travel writer and industry journalist for close to 25 years and has traveled the world as a columnist/contributor to a wide variety of publications. She is also the Owner/ Editor of TravelToWellness.com
Prior to her life as a journalist, Anne was president of her own public relations company, has worked in the hotel industry as a director of public relations. She is also the co-author of The Travel Institute's new Wellness Travel Specialist Course, a collaboration with the WTA.
This session will reveal the data from the WTA's 2022 Wellness Travel Consumer Survey.
SESSION: What Consumers are telling us about their wellness travel wants, needs & demands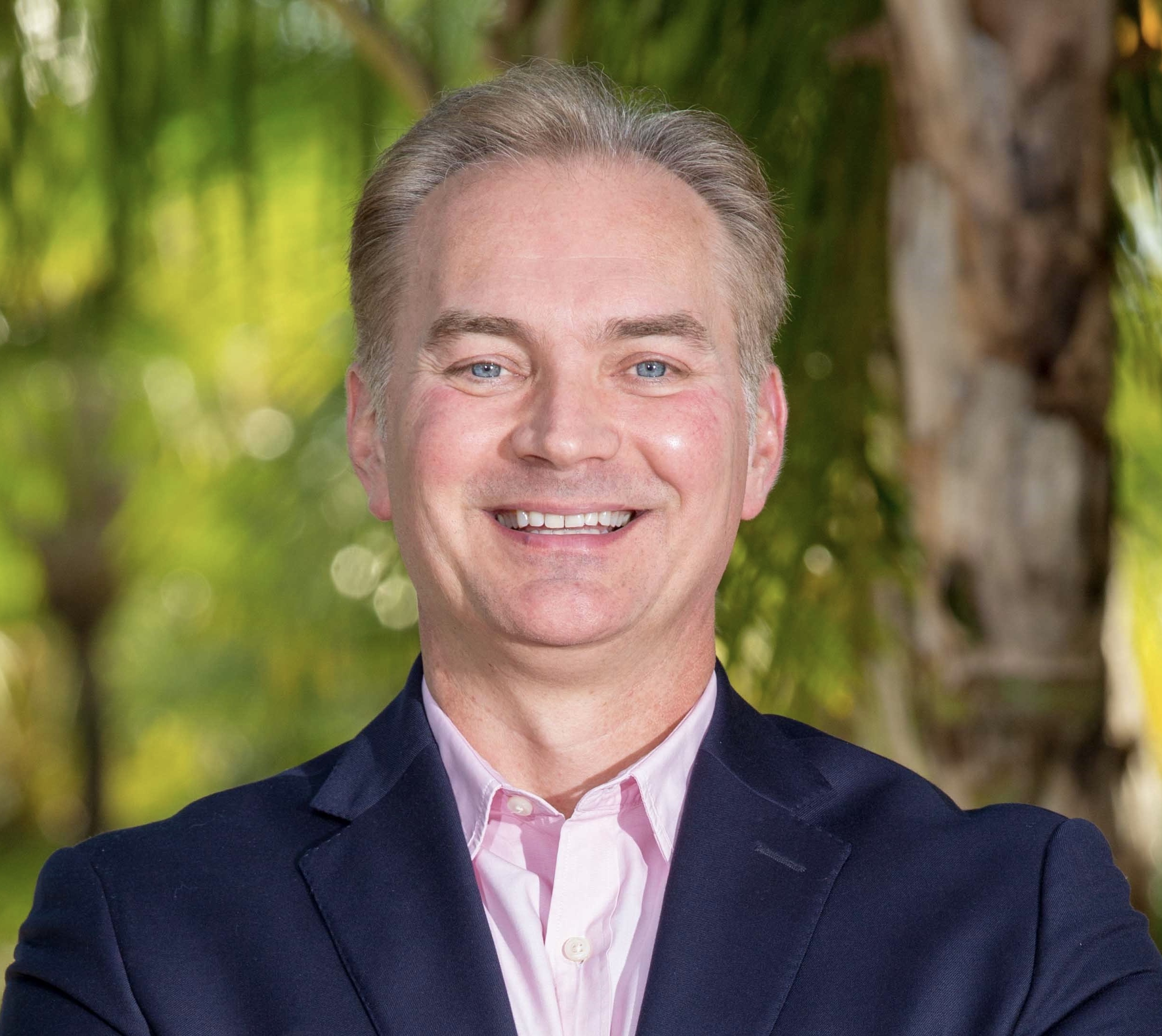 Jason Kycek
Senior Vice President

Casa de Campo
With over 15 years of executive experience as a global hotelier, Jason Kycek has been Senior Vice President at Casa de Campo Resort & Villas since 2016. As an acknowledged promoter of the destination, he also works close with the Dominican Ministry of Tourism.
Previously, Jason served as the Vice President of Sales and Marketing for Occidental Hotels and Resorts, overseeing the U.S. sales and marketing initiatives for the company's Caribbean, Mexican, and Latin American properties. Kycek spent the majority of his career with KSL Resorts in their La Quinta, CA corporate headquarters working with some of the greatest destination golf, spa, and historical hotels and resorts in the U.S. Kycek is a native of Wisconsin, where he earned his degree from the University of Wisconsin.  
SESSION: Destinations and their Wellness Offerings & Initiatives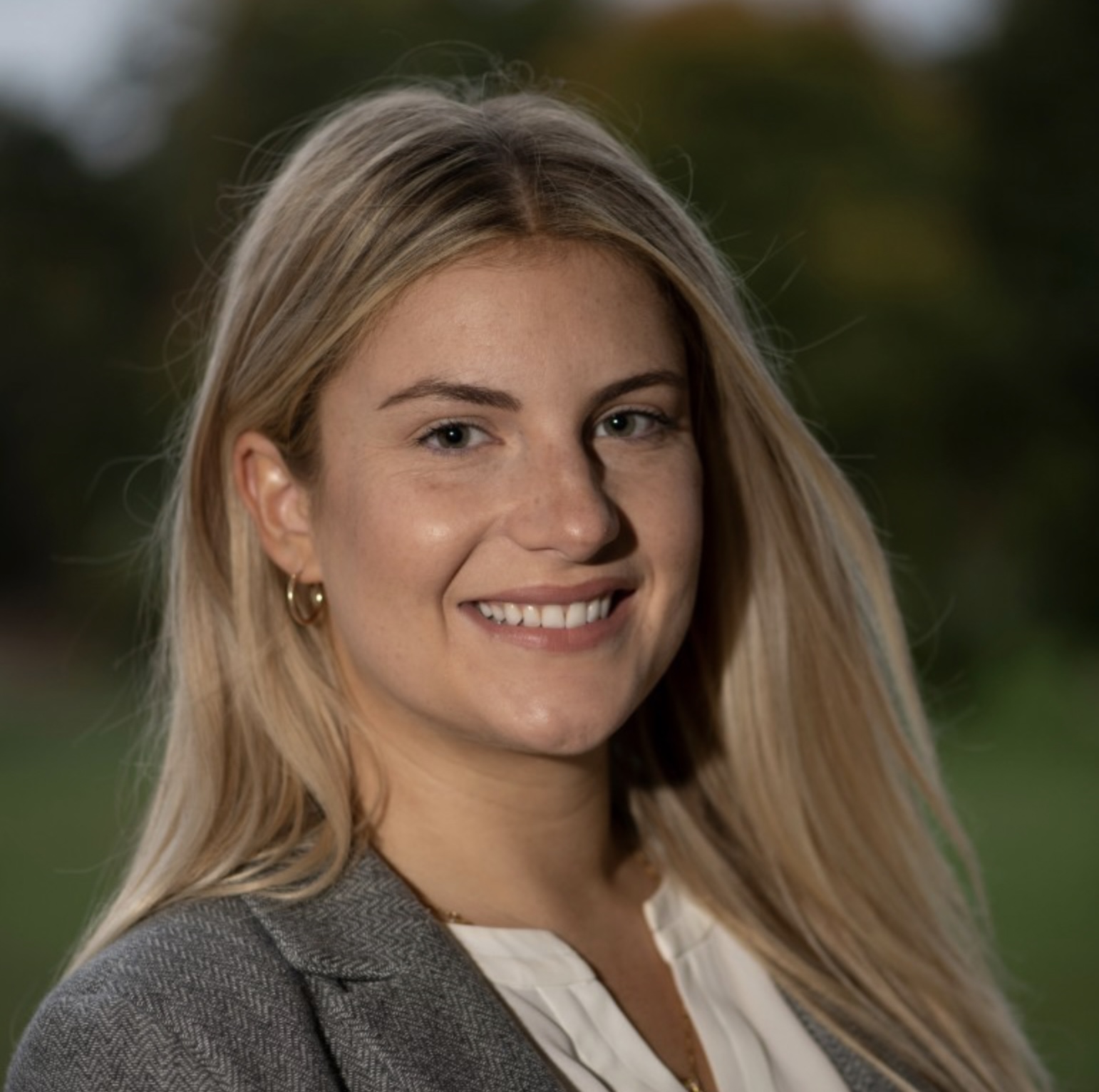 Hannah Guzzo​
Lawyer

Ment Law Group
Attorney Hannah I. Guzzo, a member of the Ment Law Group, was admitted to the Connecticut State Bar in 2021 after graduating from Quinnipiac University School of Law. Since her entry into the Connecticut State Bar, she has worked in travel law, tort law and commercial litigation.
Hannah is a proud Connecticut native who is passionate about giving back to her community. She served in the Quinnipiac Human Trafficking Prevention Project, the Connecticut Women's Education and Legal Fund and is a member of the Connecticut Young Lawyer's Association.
SESSION: Important Legal Topics for Wellness Tourism Stakeholders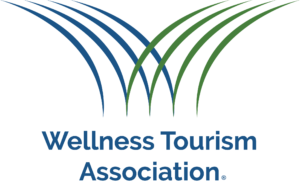 Shuttle from Melia to Eden Roc
Board of Directors Dinner
Meeting point Eden Roc Lobby
Quimera Restaurant at Melia
Wellness Morning - Yoga/Meditation/Breakfast
Shuttle from Melia to Eden Roc
Check-in for Day Pass Holders
OFFICIAL WELCOME & OPENING SESSION
with Anne Dimon, WTA & Molly Anderson, Canyon Ranch
WHAT CONSUMERS ARE TELLING US ABOUT THEIR WANTS, NEEDS & DEMANDS AS TRAVEL RESUMES

Analysis of 2022 Wellness Travel Consumer Survey plus what WeTravel booking patterns are indicating.
with Anne Dimon, WTA & Shayne Zand, WeTravel
BUILDING A MARKETING STRATEGY TO REACH WELLNESS-MINDED CONSUMERS​
with Bibi Mukherjee, Founder & Principal Curve Trends Marketing​
IMPORTANT LEGAL TOPICS FOR WELLNESS TOURISM STAKEHOLDERS


With Hanna Guzzo, Lawyer with the Jeff Ment Group
SPIRITUAL MODALITIES FOR MENTAL HEALTH​
with Hilary Thurston A therapeutic counsellor with the City of Toronto and registered member of the Ontario College of Social Workers and Social Service Workers.
CANNABIS FOR WELLNESS

A trend that is gaining traction under the umbrella of Health & Wellness
with Dr. Adam Abodeely MD, MBA, FACS, FASCRS is the CEO/Cofounder of Coral Cove Wellness Resort and is a Double Board-Certified Surgeon specializing in cancer and gastrointestinal disease.
with Pedro Castillo, Wellness Director, Eden Roc Cap Cana; Arabelle del Pilar Rosario, Regional Spa & Wellness Director, Melia Punta Cana Beach; Kyra Montagu, Naturopathic Doctor and Yogi.
Scheduled Experience or Free Time
Free time to sit by the pool, take a dip in the ocean, network with delegates....or other.
Group Photo followed by Networking Dinner
Meeting point Melia Lobby
Quimera Restaurant at Melia
ScapePark (Meet up at Eden Roc Beach Club Lobby)
Shuttle from Melia to Eden Roc
Check in for Day Pass Holders
TRAVEL ADVISORS AND SUPPLIERS WORKING BETTER TOGETHER

This roundtable discussion will find travel advisors sharing their clients' needs and wants with suppliers, along with their concerns and requirements for successful partnerships. Suppliers, in return, will be able to respond with their own requirements, plus help advisers understand more about their wellness offerings and programs.
With host/moderator: Barbara Nichuals, President & CEO, Bayside Travel
POST COVID SHIFT IN PROGRAMMING & MARKETING
With Molly Anderson, VP Sales & Marketing, Canyon Ranch
PARADIGM SHIFT IN MEDICINE: The Wellness Resort/Retreat takes on a more important role in "Preventive Medicine" plus "Aging as a Disease"

A layperson's introduction that provides a foundation for unraveling this new, exciting and complex arena of medicine. With Dr. Ron Kapp
DESTINATIONS AND THEIR WELLNESS OFFERINGS AND INITIATIVES


With Tameka Wharton, Director of Tourism Antigua & Barbuda Tourism Authority, and Jason Kycek, Senior Vice President Casa de Campo speaking on behalf of the Dominican Republic Ministry of Tourism.




WELLNESS TOURISM ASSOCIATION ANNUAL GENERAL MEETING​ (for Members & Partners only)
TOUR OF CAP CANA FOLLOWED BY TEA TIME & AN EQUINE COACHING DEMO WITH DEVON COMBS
Meet up at Eden Roc Lobby for Tour
GROUP PHOTO + FAREWELL DINNER
Sponsored by Dominican Republic Ministry of Tourism.
Meeting point for photos - Eden Roc Beach Club Lobby followed by beachfront BBQ
Meeting point Eden Roc Lobby
Quimera Restaurant at Melia