International Wellness Tourism Conference 2023
The 3rd annual International Wellness Tourism Conference, held October 29th and 30th in Palm Springs was totally devoted to Wellness Tourism, Wellness Travel, and other topics of interest to DMOs, suppliers, travel agents, wellness retreat leaders, wellness practitioners, media, and others interested in the growing wellness sector of the tourism industry. Scroll past the photos to read comments from attendees.
You'll find the 2023 program and bios on speakers here
Click HERE to read more about the recipient of the Leading Light Award.
A few photos from the event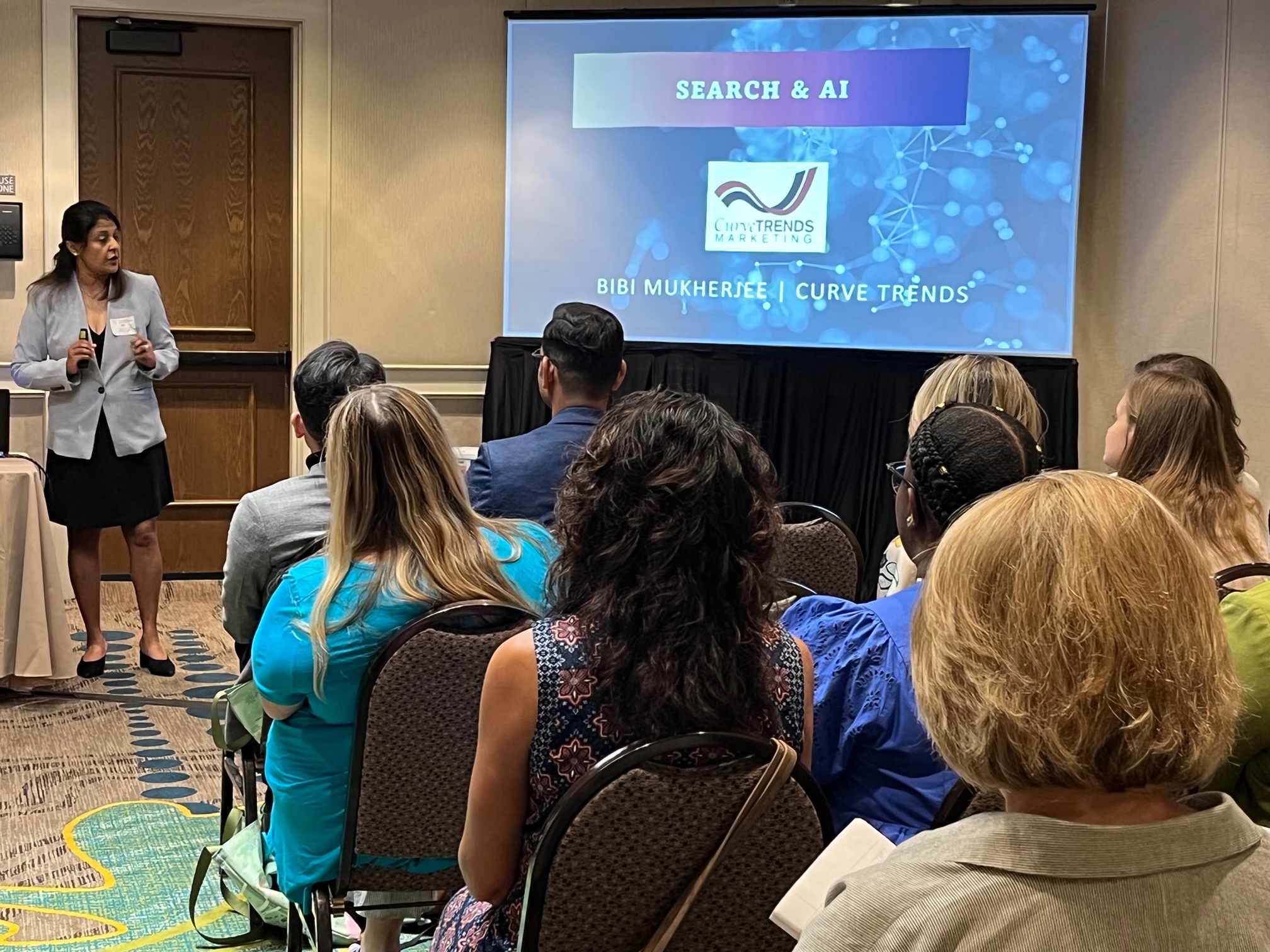 Bibi Mukherjee, the founding Principal of Curve Trends, kicked-off Day 1 with a presentation on The Influence of AI and Evolving Trends and Challenges.
THE WTA's IWTC stands out as the finest travel tourism conference I've experienced! The exceptional mix of attendees from diverse sectors was remarkable. The learnings were abundant, truly inspiring and connecting with fellow wellness leaders was a fantastic experience.
Thank you for a lovely conference in Palm Springs. The content was excellent as well as the crowd you attract.
Thanks to you (and to everyone!) for putting on a great event. The speakers on day one were each fabulous - I learned a ton from Bibi, Ilan, and Jeff. I also was really inspired to hear the DMO speakers, they are doing some great work. Overall, the friendliness and collaborative spirit of all the attendees made the networking aspect feel fun and natural!
Thank you for the conference it was a great place to connect and taste what the leaders of the industry can do.
Thank you for another insightful WTA Conference. It was wonderful to meet face to face and learn from and discuss topics which impacts all members.
The recent conference of the Wellness Tourism Association held in Palm Springs was one of our best gatherings to date with attendees representing different disciplines. The live meeting afforded us a wonderful atmosphere to learn from one another and share best practices. The networking and building of relationships old and new was so valuable.
I thought the conference was amazing. Tons of value on my end.