by Rebecca Platt, Hummingbird Consultancy 
The wellness tourism market has grown exponentially of late with more and more travelers seeking personal wellness, mental and physical wellbeing and a need for living with a better life balance. The pandemic has affected people in many ways on so many levels and this has heightened awareness of self-care and the need to live the best life possible. 
The market is becoming increasingly competitive, and almost saturated with the word "wellness" so it is key for anyone already in the wellness space, or looking to enter it, to have the best market positioning to reach their intended audiences. There is a plethora of information out there, so getting your fair share of voice in the market is becoming harder and harder. 
Whether you are a luxury resort, retreat leader, travel advisor or DMO, getting your message across to the right people, in the right way, is paramount to being successful in the industry. 
Understanding who you are talking to – and why – is the first step in effective communication, and identifying this is not always as easy as it may sound to really get it right. Everything flows from here: Your communication and sales strategy, brand tone of voice, visual identity, and sales development and, of course, the task of getting this message out to the world! 
Many industry leaders are reviewing how they position themselves in this post-pandemic era as many of the strategies adopted in the past are no longer relevant, so reassessment and evolution are inevitable necessities. 
So how is this done? 
Firstly, it is essential to understand the difference between being a wellness property versus a property that offers elements of wellness. There is a difference. These days, when someone is looking for a Wellness Vacation simply offering spa treatment, or adding a few yoga classes to your program is not enough to qualify you as a Wellness Resort. I have seen many properties make the mistake of saying they are "wellness" when, in reality, they only offer elements of wellness or are just a resort with spa facilities and a few classes.
For example, having a great spa and offering yoga and meditation alongside fitness classes does not necessarily mean you are a wellness resort. But once you add in the addition of mindfulness, lifestyle coaching and the sense of bringing guests on a journey to living a better life, that is offering wellness.
Just to be clear, there is nothing wrong with being a great resort with a fantastic spa with some wellness elements, just make sure your messaging says this and you communicate the strengths you have. Saying you are "wellness" just to jump on the bandwagon does not help anyone get the most out of their experience.
For travel advisors it is also key to understand exactly what your client wants in a Wellness Vacation.  In my experience when guests say they are looking for a "wellness vacation" they do not really know what this means. Do they want to get fit? Do they need to destress and relax? Do they need to simply switch off and sit on the beach or climb a mountain – or all of the above? Knowing what your client wants to get out of their vacation will ensure you can find the right match for them and, ultimately, they get what they are looking for!
Just recommending a resort because they market "wellness" is not enough, we all need to do more.
You may say "this is obvious and, of course, it is part of what we do," but with the pandemic and the explosion of the "wellness" trend globally, this understanding is not always clearly defined.
I'd be happy to discuss further with you. If interested, just email me. 
There is also a difference between the terms "wellness" and "wellbeing."
Wellness is defined as one's physical health, fitness, nutrition and the general level of measurable health in your body. Wellbeing is more about your mental and emotional wellness and your overall general happiness and balance in life. Reaching optimal wellbeing is something that combines both and to truly position yourself as a wellness resort / property this needs to be embodied throughout.
Communicate clearly.
Once you have identified your message, communicating it is the next key challenge. As I mentioned earlier, the market is saturated with messages of wellness so how do you stand out? There is no magic answer to this question, but there are ways that you can ensure your message has the best chance in being heard. 
Firstly, be specific and identify your key profiles within your target audience. This applies to any business, really, but is the very foundation of your communications strategy. I have had clients tell me that of course they know their audience, and in some cases this may be true, but when they delve further into their existing guest base, the profiles become more defined.  
So what do I mean by this? While you may have 20 different guest profiles you cater to, your primary messaging should only really focus on five or six profiles, or guest archetypes, to ensure you capture your target audience. By clearly identifying your top five guest profiles you can then break down why they are coming to you so you can create your content to specifically speak to who they are and what they want. 
Having too many messages will become confusing and does not help establish who you truly are, and will ultimately result in fewer sales and less revenue.  
This identification of client profiles obviously takes a more in-depth analysis, but establishing a firm starting point really does help in ensuring you position yourself correctly to get your messages heard.     
Getting the message out. 
Once you have established the key profiles of your target audiences, the messaging for those profiles needs to be communicated through the right distribution channels. For example, if you are looking to attract the young millennials who are very focussed on the visual wellness experience, then Instagram will be your winner. If, however, you are looking more at corporate retreats, then you may have more success on LinkedIn. 
Finally, the last step to ensuring you are positioning yourself for sustainable success is to learn from each campaign. Make sure you have ways to track your messages – every post, blog, advertisement, or other method of communication must have a measurable call-to-action. This could be visiting your website (in which you can use a tracking link to your site), a call or email (perhaps so you can quote a special code), or many other ways to monitor the results of your marketing efforts. Not every campaign will be as successful as you would like it to be, so be sure to watch the results of each, learn what works and what doesn't, and adapt accordingly.  
In such as competitive market, positioning yourself correctly is essential, probably more so than it has ever been. By following clear structures and the right messages we can all help build the rewards from the ever-growing wellness tourism industry. 
About the author: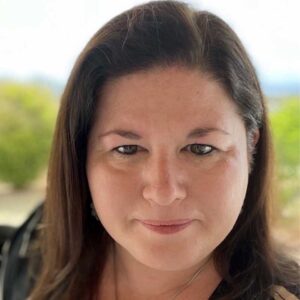 Rebecca Platt, the founder of Hummingbird Consultancy, is an accomplished sales, marketing and business leader with over 20 years' experience in luxury and wellness hospitality where she has been a significant influence within global hospitality brands. Rebecca specialises in evaluating market positioning, business development and representation in both online and offline channels and has worked with some of the most inspirational hospitality brands. 
Her innovation in strategic development complements her strong entrepreneurial background, creating a proven track record of delivering results. Her extensive global network is comprised of leaders in sales and marketing including media specialists, digital marketing experts, travel advisors and tour operators.
Rebecca is a dedicated advocate for wellness tourism, an expert panelist at many industry events, and an ambassador for the Wellness Tourism Association.