by Michelle Petties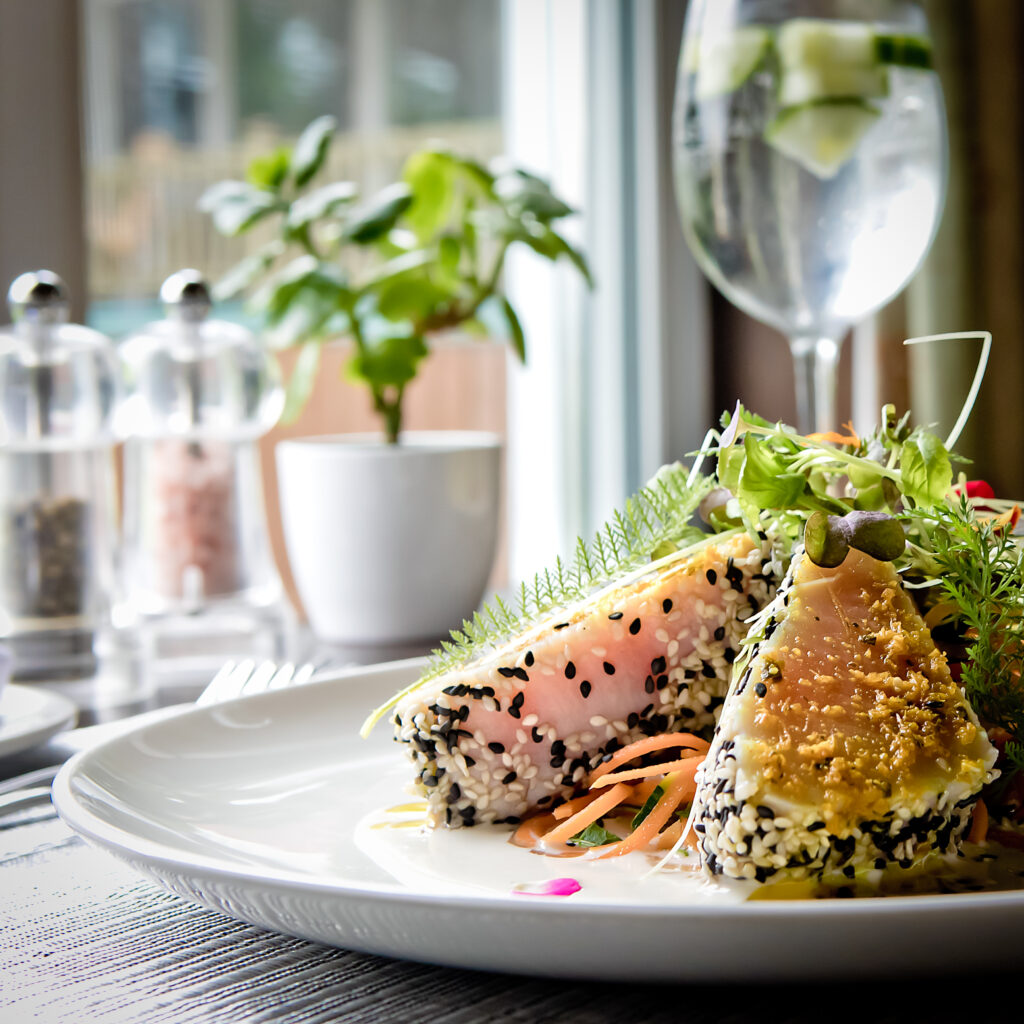 It is the one thing found at the intersection of race, culture, identity, status, education, religion and economics — food.
Are you making a New Year's resolution to lose weight? Did you make this same resolution last year and the year before? Well, don't give up or beat yourself up if things haven't gone exactly as planned. You are not alone. Most people don't realize food management is a skill. That's all. The more you practice, the better you get. It's like learning your ABCs in kindergarten.
Let this be the year you forget the resolutions, get back to the basics and learn your Food ABCs:
Photo courtesy of Spa Eastman
Food is A one trick pony. The only problem it solves is hunger.
Food is Best for you when it's not breaded, fried, died or laid to the side.
Food is Curative. It should not ever hurt you.
Food is Depleted, often stripped and sugarized, in opposition to your good.
Food is Energy, nourishment and nutrition.
Food is Fresh and thoughtful, not a fast on-the-go fix.
Food is Green, beautiful and multi-colored vegetables.
Food is Healing from the inside out.
Food is Intuitive. Food is Information. Food is Intelligence.
Food is Just a tool, a means to an end, not the end.
Food is Key for good, healthy living to its fullest.
Food is Lush in minerals and vitamins, leaving you energized, not sleepy and drugged down and out.
Food is Misunderstood and misused. It's mindfulness, not culture.
Food is Not joy, status, love, entertainment or an activity.
Food is One or two apples that keep the doctor away.
Food is Power to control your health and wealth.
Food is Quietly, stealthily and steadily being replaced by food-like imposters.
Food is Real, restorative and regenerative.
Food is Support for your brain and your body's immune system.
Food is Truth. Real food allows the truth of who you are to flourish and flow.
Food is Undeniably a self-honoring choice you must make.
Food is Veggies, fruits and pure proteins.
Food is Whole, not processed, over processed and packaged.
Food is eXtra salad, not eXtra salad dressing.
Food is Yellow, red and every other color of the fresh fruit rainbow.
Food is Zest for life, health and strength.
Now, you know your Food ABCs. As the old kindergarten song goes: "Tell me what you think of me."
About the Author
A food addict in recovery and experiential eating expert, WTA Member Michelle Petties is an author, speaker and inspiration. Her debut memoir, Leaving Large – The Stories of a Food Addict, a category winner in The 2022 Memoir Prize for Books, features the award-winning essay, The Cake is in the Mail.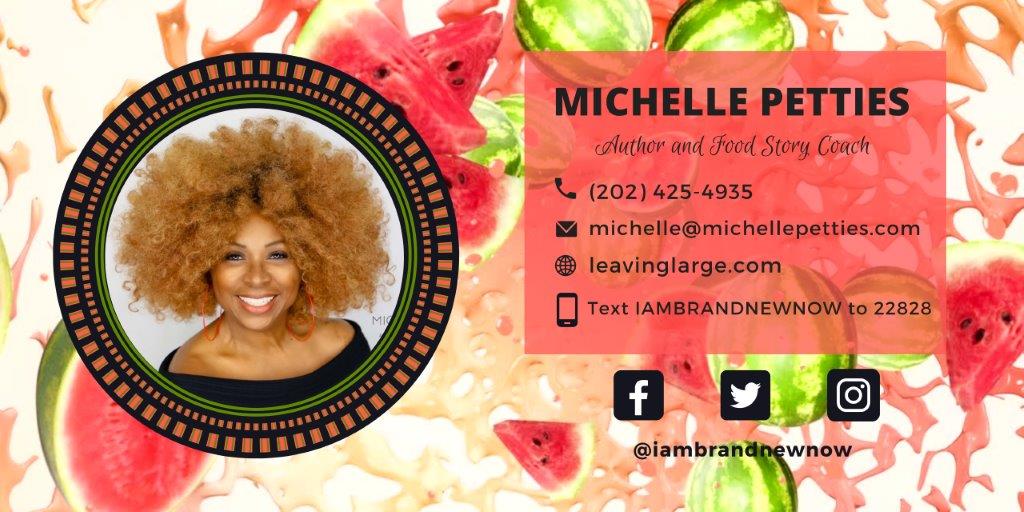 Looking at Michelle today, you would never guess that she used to be morbidly obese, once tipping the scale at 260 plus pounds. After gaining and losing over 700 pounds, Michelle finally discovered the "secret" to winning the battle between her mind, body, and food – her "story." The personal and powerful stories in her memoir chronicle a lifetime of eating for all the wrong reasons and illustrate how events, experiences and memories inform our beliefs, attitudes and habits around food, eating, hunger and everything else in life. Armed with these insights, Michelle shows others how to find their own food and personal truths through customized healing-through-writing retreats and workshops. Michelle speaks to organizations, large and small, sharing unique perspectives and her story of hope, healing, and triumph. She is also available to lead retreats. Connect with Michelle here.